All our jewellery comes with a warranty of 24 months from the date you receive the goods. And because jewellery is a gift for life, even after the two year warranty period has expired, we are available to help you whenever you need advice or assistance with keeping your jewellery looking perfect. If you have any questions at all about your purchase, please contact us by email at info@klenota.com or by phone at +420 605 493 091. Our team of professionals will take care of your request, repair or replacement as quickly as possible.
---
How it works
All claims are carefully examined by our most experienced jewellers and if we still have any doubts, we consult with independent experts. We genuinely do everything we can to find out exactly what happened and to resolve the situation accordingly.
With manufacturing defects, we will cover all costs associated with repair or replacement, including the cost of delivery. Defects due to wear and tear and/or carelessness are not covered under the warranty. We recommend that any alterations to KLENOTA jewellery be dealt with direct by our studio, since any work done on the jewellery by another jeweller could result in a fault which will then no longer be covered by our warranty.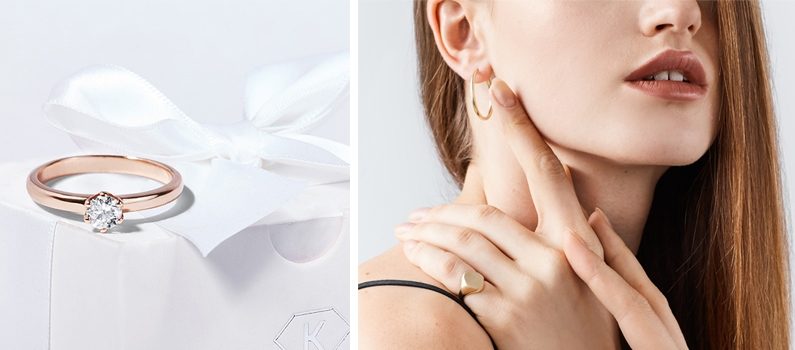 The claims process step by step
Complete

the claims form

.

Send the form along with the goods you wish to make a claim on as well as the certificate which you received with the goods to the following address (we will reimburse the shipping costs for claims which have been accepted):
UNITED KINGDOM 
KLENOTA JEWELLERY
BPM 381080
372 Old St.
EC1V 9AU
London, United Kingdom.
Do not send the package as 'cash on delivery': we are not obligated to accept the package.
We will usually make a decision on the claim within one working day of receiving the parcel and in more complex cases generally within three working days.
We will resolve the issue, including removing any defects, as quickly as possible however within 30 days at the latest. We will advise you by email once the claim is finalised.
Detailed information on the warranty can be found in our Warranty Terms and Conditions.
---
Jewellery care
We recommend that you take your lifestyle into account when choosing your jewellery. Pearls, emeralds and silver in particular require delicate handling and can get damaged during certain activities. However gold jewellery with diamonds is appropriate for almost any occasion. To make sure that your jewellery stays beautiful for a really long time, it's important to look after it properly. That's why we've put together a special page of advice on how to look after your jewellery. In situations where there's a chance that it may get scratched or damaged (e.g. when swimming, gardening, doing contact sports, cooking, handling cosmetics or aggressive substances and when moving heavy objects), we recommend removing your jewellery.