We are a team of passionate professionals who love what we do. We handcraft jewellery and bring it to perfection. We live and breathe jewellery!
Our mission is to create jewellery that is a pleasure to wear every day. We strive to fashion pieces of simple, timeless beauty that represent style, elegance, quality and subtle uniqueness.
We turn the wishes and visions of our customers into reality - whether it's the ring that makes her say YES, the perfect gift for an eighteenth birthday or just a special way to bring a little joy into a loved one's life. We do our best to make sure that the right jewel finds its owner.
That's why we combine the benefits of an online environment with a personal approach. The internet provides us and our customers with great freedom and flexibility. We can arrange all necessary services and assistance online. And our Prague atelier is open every weekday for those who prefer personal contact or want to see the jewellery in person.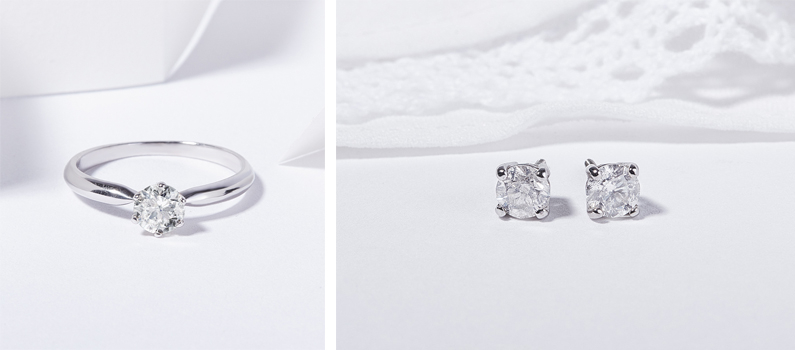 Our brand
Klenota was created in 2008 out of our deep love for jewellery. We base ourselves in the rich Czech history of handcrafted jewellery and goldsmithery. We hold on to the values tested by centuries of crafting: we believe in handwork, traditional methods, good working relationships and real jewellery. Drawing on the knowledge and experience of both previous generations and contemporary jewellery professionals, we are able to improve constantly.
We craft jewellery in our own atelier in the heart of Old Prague. We are built on honest handwork. Our experienced goldsmiths devote themselves with care and love to every piece of jewellery that passes through their hands. KLENOTA jewels are a beautiful and timeless illustration of our craft.
The greatest reward for our work is the joy our jewels bring:
"I ordered custom rose gold wedding rings with my husband and we are very satisfied – from the nice staff at the atelier to personal delivery at home. Thank you!" Daniela H.
"Recommended. Everything without problems and thanks to the ring my girlfriend has already turned into my fiancée." Matuga
"Beautiful engagement ring that is simple yet elegant. It fits perfectly!" Barbora V.
"I liked the ring at the e-shop already but in reality it's even better and my girl said 'yes'." Skřivánek
"In this shop, I discovered the goods I was looking for as a gift. Everything went very quickly, and in a very short time the jewel arrived to me for cash on delivery. I am very happy and in the future I will surely search for the next purchase here." Marek
"I was searching for an engagement ring with blue diamonds and brilliants for ages. I found it here at Klenota. With the perfect ring, I had more confidence and certainty she would say YES. She did! Thank you." P. A. J.
"I got a diamond flower ring from my boyfriend and I can't say enough praise about it. It is so beautiful, a real good-looker! My boyfriend spoke highly about the shop as well, so finally I had to persuade him to tell me where he'd bought the ring. We are both 100% happy. I had to share this experience. I will surely buy something beautiful in this online shop when an opportunity arises. Or I hope that my boyfriend thinks of me again." Andrea Šafářová
"When I finally decide to ask that question, the first website I visit will be Klenota!" Vladislav
"I was searching for an angel pendant with a gemstone for my daughter. She wanted something original, something no one else has. I found it here; she was so happy. Thank you!" Jana