We, along with our customers, love the online environment and the benefits and conveniences it offers. You can shop in the peace and comfort of your own home or office and complete the whole purchasing process quickly and easily. We realize, though, that sometimes nothing beats getting the personal touch that our in-atelier experts can give or being able to see the purchased jewel with one's own eyes. Therefore, we will be happy to welcome you to our atelier:
Bílkova 19, Prague 1, Czech Republic, Mon–Fri 8.30–17.00, Sat and Sun based on previous agreement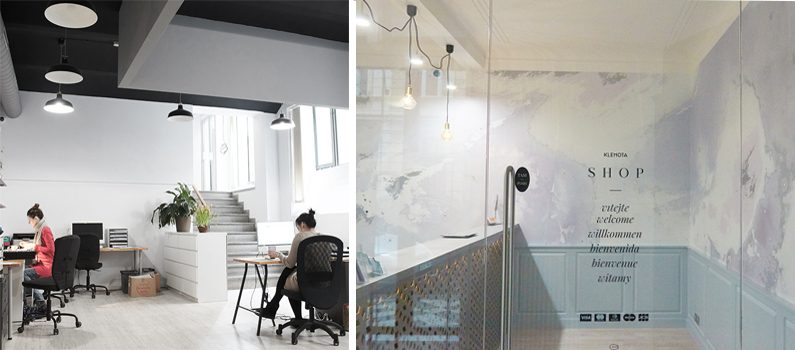 Here, you can pick up your order, browse and purchase the jewels we have in stock or discuss your own design with us. A personal visit can be arranged in advance at +420 603 219 313 or info@klenota.com, but it is not necessary.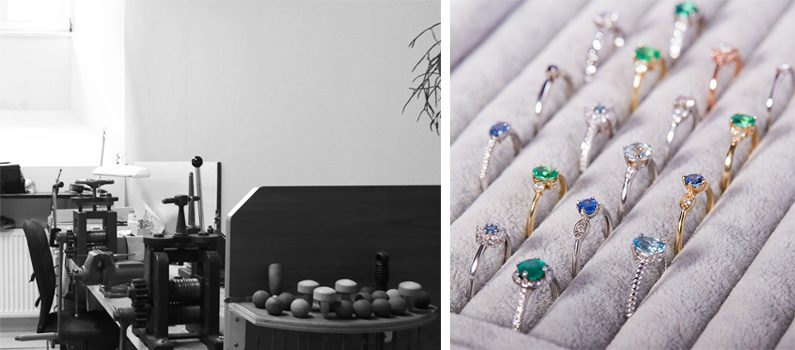 Neighbourhood
Our KLENOTA atelier is located right in the historical heart of Prague, close to the Old Town Square. This area – spanning from the famous Pařížská Street to the Republic Square – has been the centre of Prague goldsmithery and jewellery for centuries. The local atmosphere of tradition and long history of this craft inspire us every day.
Fine jewellery, fashion and cuisine go hand-in-hand. When you come in to visit our KLENOTA atelier, we recommend that you also take the opportunity to walk through Old Prague, look in on some of the best shops around and treat yourself to good wine, coffee or food. 
Parking
You will find us in the blue parking zone P1. There are several parking options nearby:
Dušní: 3 minute walk, approx. 200 metres, green zone, 30 CZK/hour
Pařížská: 3 minute walk, approx. 200 metres, green zone, 30 CZK/hour
Dvořákovo nábřeží: 7 minute walk, approx. 500 metres, green zone, 30 CZK/hour
Dlouhá ulice: 8 minute walk, approx. 500 metres, green zone, 30 CZK/hour
Řásnovka: 8 minute walk, approx. 550 metres, orange zone, 40 CZK/hour
Revoluční ulice: 10 minute walk, approx. 650 metres, orange zone, 40 CZK/hour
OD Kotva, Revoluční: 12 minute walk, approx. 750 metres, 50 CZK/hour
OC Palladium Praha, Na Poříčí: 15 minute walk, approx. 1000 metres, 50 CZK/hour