In April 2019, we extended the range of products in our atelier with a brand new concept: unique KLENOTA collections. Each one has its own story; each one has a uniting motif or element.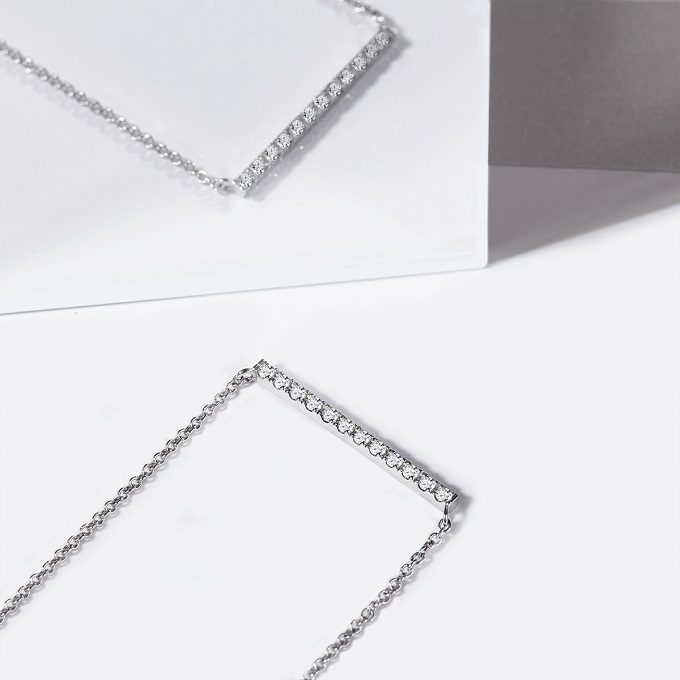 When we created the Rain collection, we had two sources of inspiration. The first one was – as the name suggests – pleasant summer rain that's rather refreshing and doesn't get people soaked. Delicate "bars" made of gold decorated with diamonds remind us of strands of water falling down from the sky.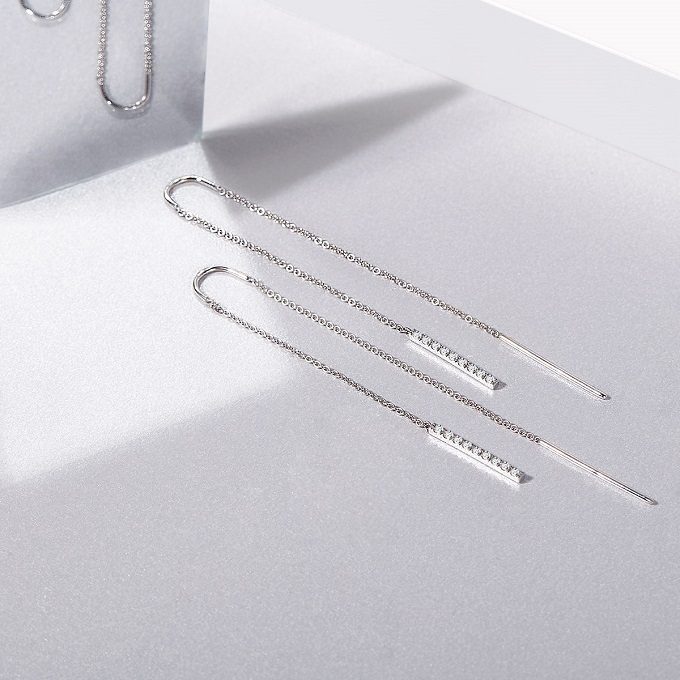 The second inspiration was geometry. It feels like there's a kind of challenge in the absolute simplicity of a straight line: to create a beautiful jewel from this seemingly simple thing. Moreover, even though the result looks very simple, it requires absolute mastery in jewellery-making and state-of-the-art methods.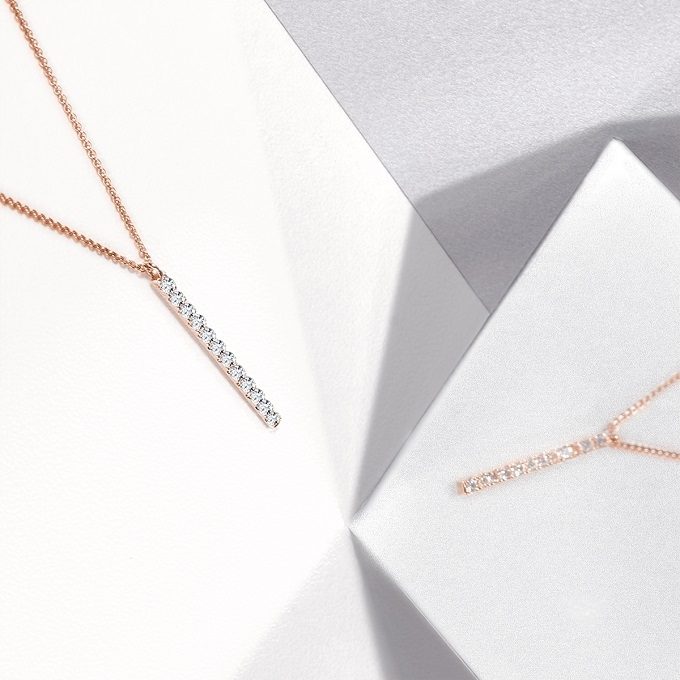 You can mainly find drop earrings in the collection, but there are also tiny earrings and pendants and necklaces which sport natural, long, straight shapes. However, gold and diamond bars also look good on bracelets. A jewel from our Rain collection will be the perfect gift for lovers of minimalism and universal accessories.