The engagement went well and the engagement ring has already found its place on the bride-to-be's hand, so it's time to start planning. But where do you start? Following our 10 tips will help you get it right.
1. Get inspired and set priorities
The Internet has a wealth of information and creative ideas. All you need to do is draft a basic framework of your day, and you're literally just a few clicks away. However, if you're still short on resources, you might want to visit some wedding markets in your area to soak up some inspiration, as well as the atmosphere. Then, equipped with the insights, you and your partner will need to put your heads together, decide on what is crucial for you, and agree on a single vision.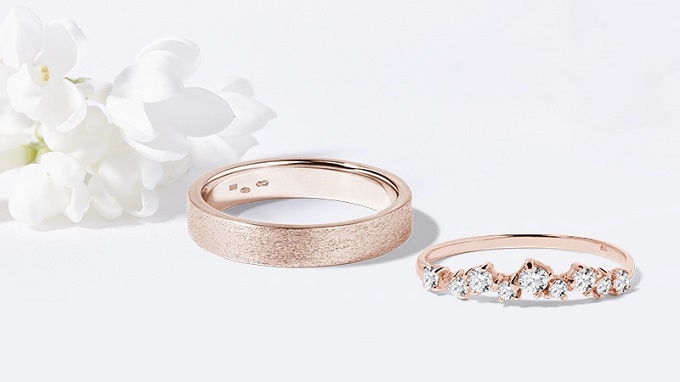 2. The budget or the importance of...having the means
When you've determined your basic priorities, it's time to start dealing with the finances. If you don't have unlimited resources, set a ceiling on how much you want to (or rather can) spend on your wedding. Then, you can divide the expenses into categories and assign a sum to each of them. It might be a good idea to come up with two different options for each category or expense – a fancy version and a less expensive one. You can adjust your final decisions depending on how much money you have already spent from the budget and how meaningful the item in question is to you.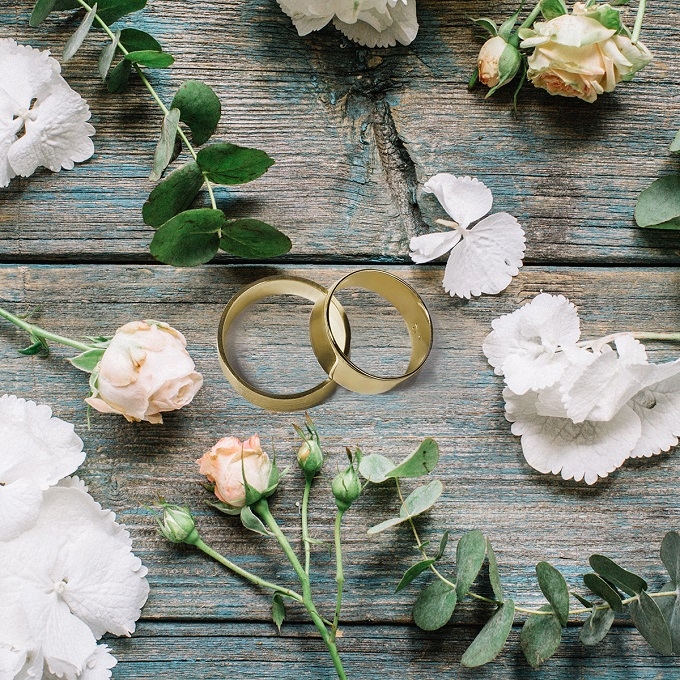 3. Date, venue, and guests
With your budget set, you can draw up a preliminary guest list and start contacting possible venues and picking a suitable date. Remember to decide on your maid of honor and best man, possibly also the bridesmaids and groomsmen, and ask them to support you in this important moment.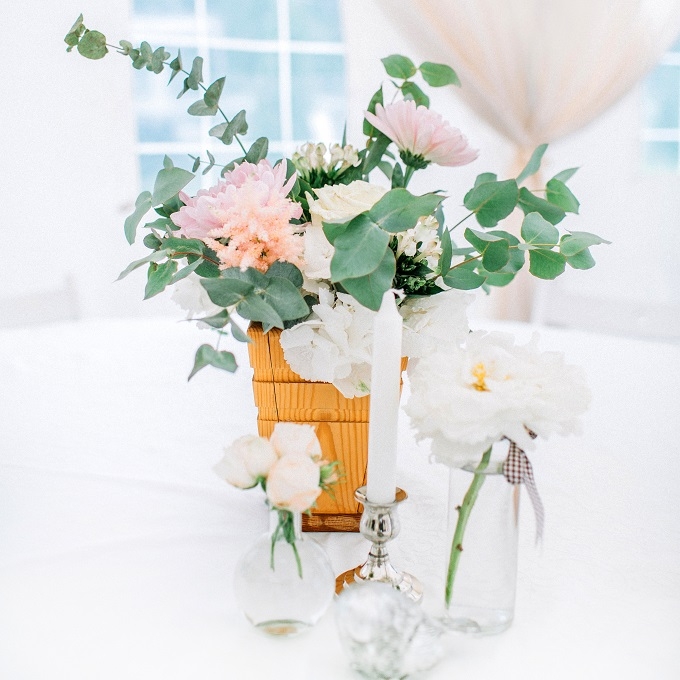 4. The officiant and vendors
Things are starting to fall into place, so it's time to approach the officiant, photographers, camera operators, musicians, and other professionals who are about to take part in your day. They all have to book the date, and some of them might ask for an advance payment, so be prepared.
5. Outfits and wedding rings
Focus on yourselves now – what attire will make you feel good on your wedding day? Would you like to borrow a dress and a suit or get your own? Do you want something shiny, like a diamond, for your rings or you are more into simplicity, like white gold? There are plenty of options. No matter what, your attire, as well as your wedding rings, should reflect you and your style.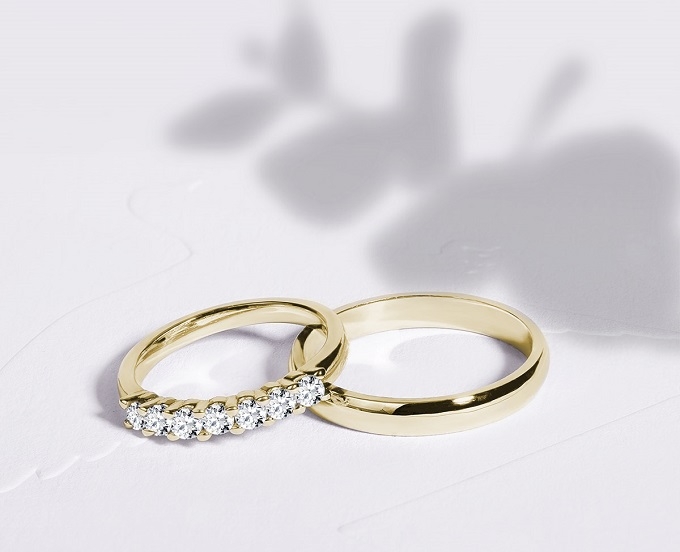 6. Save the Dates, graphic design, and decorations
It's getting serious, huh? To let your guests know they're officially invited, sending save-the-date cards cannot be skipped. At the same time, all the graphic design for the entire wedding stationary (e.g. a program or a drink menu) and decorations should be fleshed out and finalized. This ensures a nice, visually coherent style.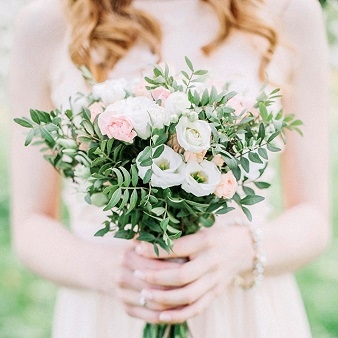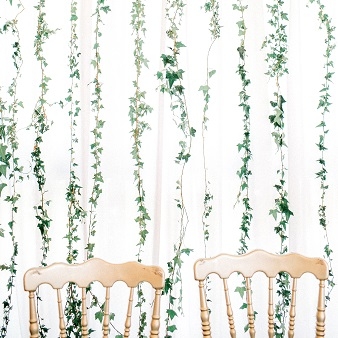 7. Planning THE day and the last days of preparations
As the date approaches, it's worth making up a strategic plan. What happens on the day from the morning to... possibly the next morning? What needs to be handled a few days before the wedding? Good organization makes up 90% of success.
8. Fine-tune the details
When the essentials are taken care of, there might be some time left to focus on the little things. It might be getting a small present for your guests, ensuring fun activities for children in attendance, or choosing what wedding traditions you want to stick to.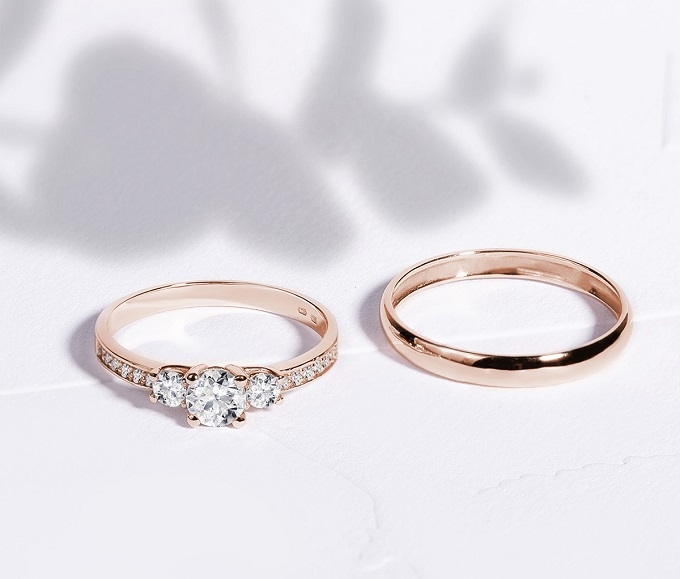 9. Checklist – is everything ready?
You will definitely appreciate a previously compiled list of things that need some final touches. With a checklist, you can tick off the tasks and keep calm.
10. Enjoy your day!
Remember, a different cake topper or a missing type of dessert doesn't mean the day is ruined right away. On the other hand, your grumpiness might affect it much more. So, put on a smile and focus on the most important fact – tomorrow morning and all the following mornings, you'll wake up as husband and wife.