In April 2019, we introduced a brand new concept at our atelier: unique KLENOTA collections. Each of them has a background story, a characteristic construction or a connecting element.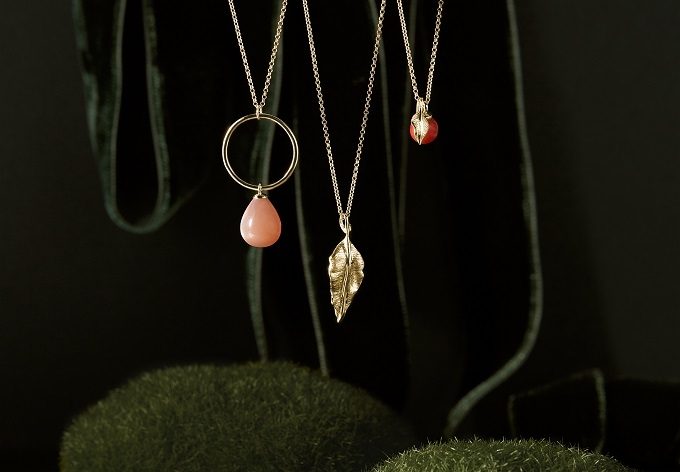 Our Seasons collection will permanently stay in our offer, but the jewellery in it will change similarly to how nature changes with the different seasons. Therefore, now, it is full of colours, shapes and motifs typical for autumn: falling leaves, colourful trees, rose hips along the roadside, ripe pears and apples and the twilight sky.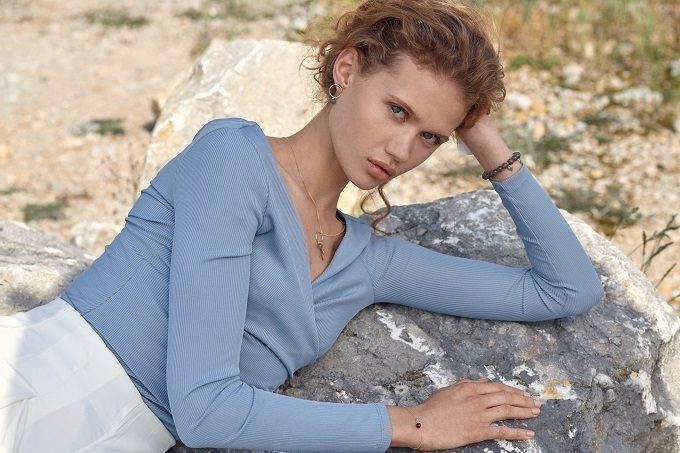 The whole collection was designed and processed by hand to perfectly capture the subtle beauty of nature. Smaller and larger golden leaves really make the impression that they've just fallen to the ground, curled by the autumn cold. Brown and gray shades of moonstone and labradorite, subdued orange of sunstone, and bright red of carnelian and coral bring out the colours of the landscape and autumn. Some of these gemstones will be used in our jewels for the very first time!
The Seasons collection now includes earrings in the form of round colourful studs and hoops with miniature pendants, necklaces with solitaire gemstones or leaves or their combinations and bracelets. All of these jewels are crafted in 14-karat yellow gold. Individual jewels complement each other very well, and they can be combined into stunning sets.