We have just expanded our collection of necklaces featuring gold keys with pendants in the shape of locks. Both keys and locks can have multiple meanings – they could be hiding something which should stay hidden and secret, or perhaps they could be the "key" (pardon the pun) that unlocks something new and exciting. Either way, whether you hold the key to someone's heart (or they to yours!), you want to celebrate a new chapter in your life, or you are just looking for a piece of jewellery with a touch of the unique, these necklaces are sure to be a great choice.
A secret hidden in a beautiful piece of jewellery
The nice thing about keys and locks is that they essentially remain mysterious. Only the wearer knows their meaning. However in different historical periods and cultures, they took on particular, clear meanings, some of which have survived to this day. For example keys were believed to have the power to open or discover something unknown. These days however, their symbolism has moved more into the realm of love and relationships between people.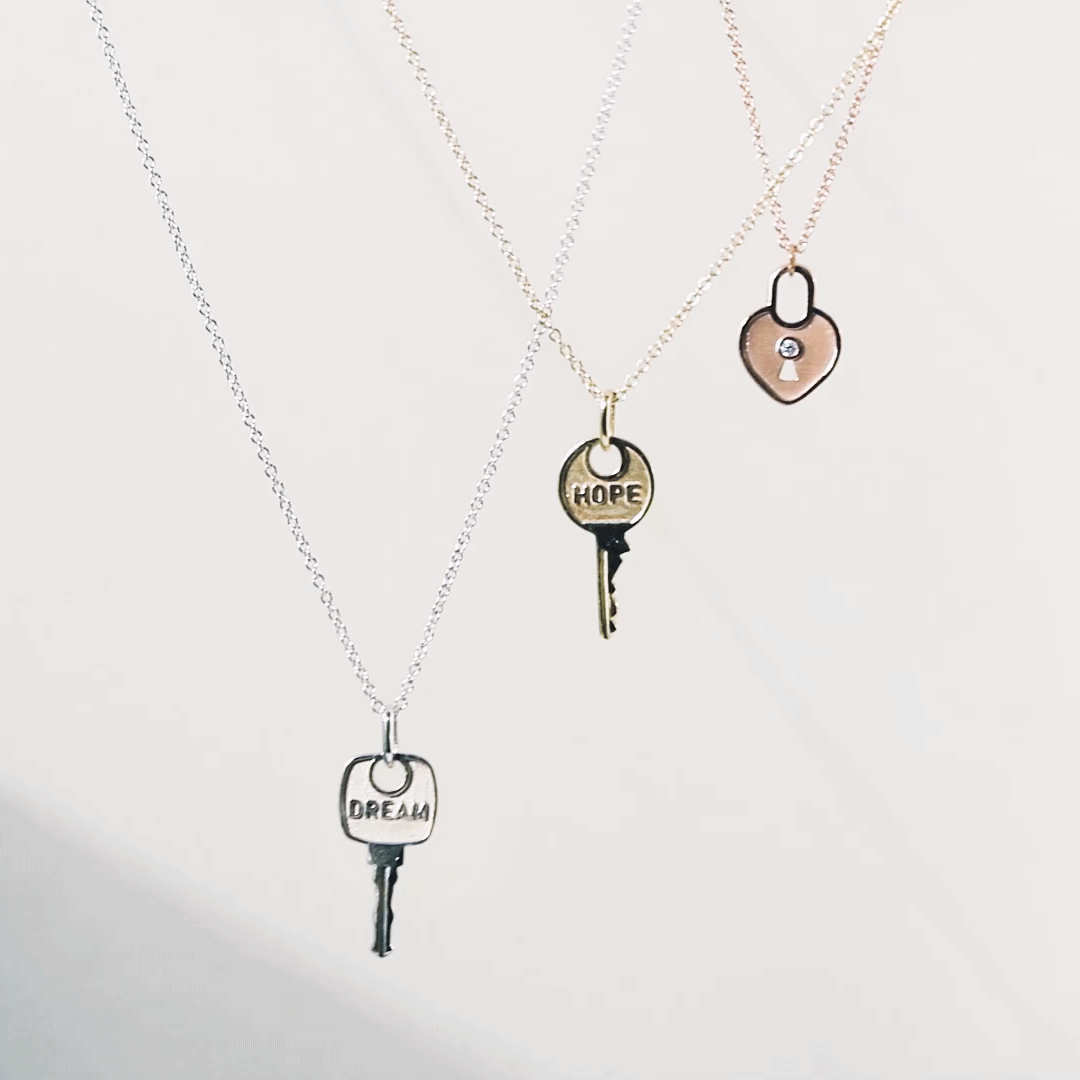 What occasions are suitable for giving this type of jewellery as a gift?
Because they are so versatile, keys and locks can be given as a gift for many different occasions. A key-shaped pendant is usually given as a "key to the heart" or as an expression of trust and love. It is also suitable as a gift for a graduation, which closes the chapter of student life and in turn opens new horizons. However keys and locks also affirm friendships so they make a great gift for a friend. Last but not least, they are an original fashion accessory that can be worn alone or in combination with other chains and pendants.
In our collection you'll find necklaces and delicate bracelets with pendants of different sizes, shapes and designs. Choose from romantic pink, classic yellow or timeless white gold. There are also luxury versions of pendants which are decorated with diamonds. Our new locks are designed to match key pendants harmoniously. Browse our range of jewellery with keys and locks and dream a little. What would you most like to open with them?