A new year represents a new beginning. It's a chance to look back, take stock of the past and to step into the future that we want for ourselves. If, you see your 2023 as being more colourful, more full of experiences and if you are simply planning to treat yourself more often next year, then here is some inspiration from us. And what will be the jewellery trends of 2023?
Jewellery in the colour of 2023 - Viva Magenta
Pantone has announced that Viva Magenta will be the colour of 2023. So after last year's soothing, blue-purple Veri Peri colour comes the cry "Long live deep magenta!" and with it a wave of unbridled energy, courage and joy. Red is the colour of the heart and of strength, while the purple undertones of magenta add personality and highlight unique self-expression.
Among gemstones, rhodolites and rubellite tourmalines are the closest to magenta in terms of colour so you could welcome the new year with a tourmaline necklace or a unique pair of rhodolite studs. You will also find very interesting rhodolite jewellery pieces in our designer collection Violet.
Chevron rings
Have you heard of chevron rings? These increasingly popular V-shaped rings symbolise luck and hope. We highly recommend them as a new addition to your jewellery collection since their versatility and characteristic shape means that they can be layered, combined with other jewellery and worn in many ways. If you have a wedding coming up in 2023, you might also find them attractive as a potential wedding ring.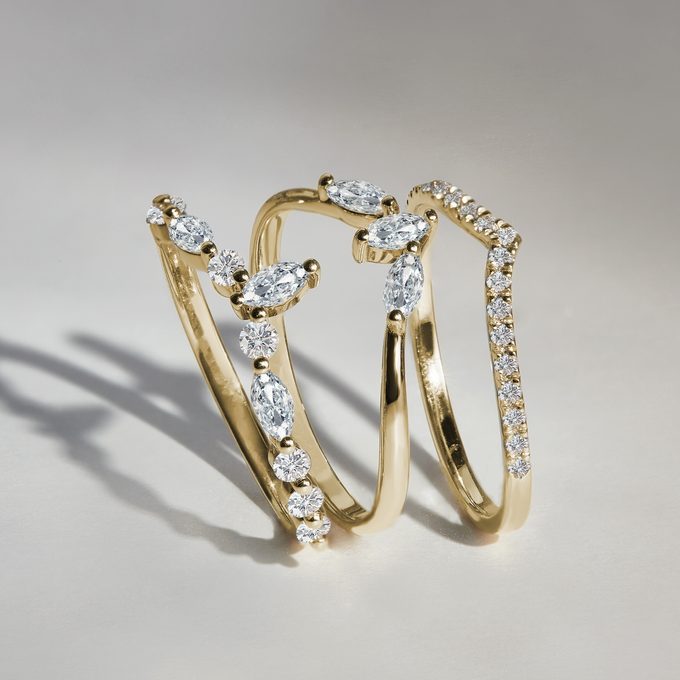 Black pearls
Pearls have dominated jewellery trends for the last two years and the same will be true in 2023, but with one slight change - this time around, black pearls will be in the spotlight. They look mysterious and very elegant and are guaranteed to attract many admiring looks. You could, for instance, wear this minimalist necklace with a black Tahitian pearl on many different occasions for years to come.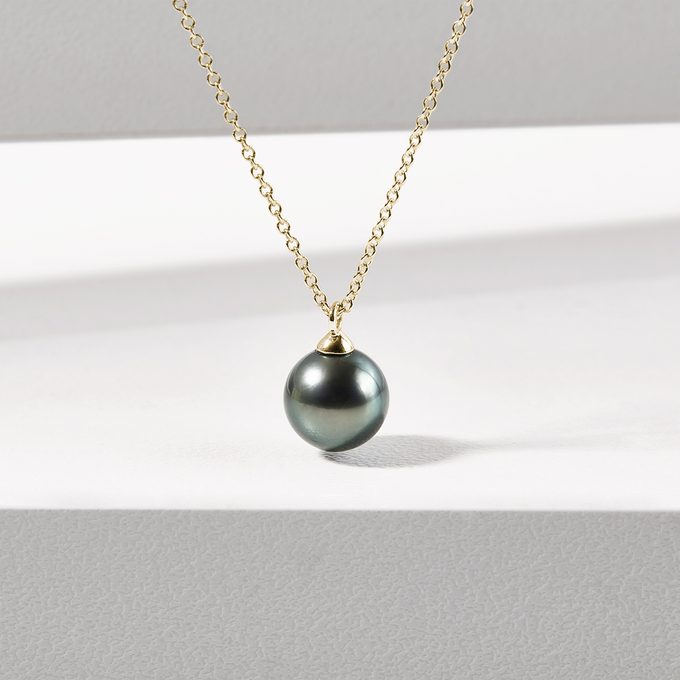 Chain dangle earrings
The stalwarts among earrings continue to be hoops and studs. But we believe that this year's trend for chain dangle earrings will add a new favourite to many jewellery boxes. This type of earrings is the perfect combination of universal minimalism, originality and freshness. They can also be decorated with a fine pearl or small diamonds. Choose the ones you love…
Bangle bracelets
Simple chain bracelets have been jewellery bestsellers for a while now. Their main advantages are that they look very fine, they can be worn every day and they go together well with other jewellery. But if you're craving a change, why not swap them for a bangle bracelet once in a while. It has its own unique charm and will add a touch of refined taste and elegance to your outfit. KLENOTA's bangle bracelets are all open which makes them very easy to put on and take off.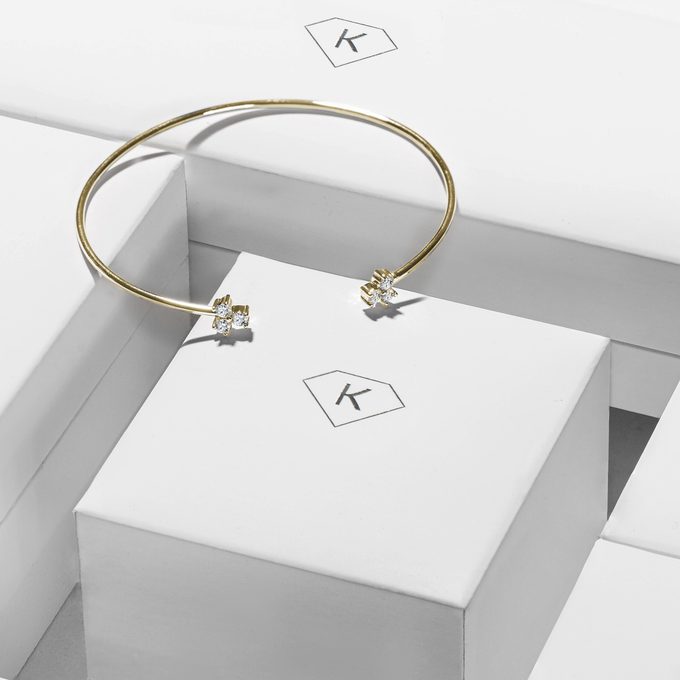 Chain necklaces with multiple diamonds
And to finish, here are our suggestions regarding trends that have been going strong in the world of fashion and jewellery for several years now. After a relatively long period of domination by white gold, yellow gold is coming back into its own. Yellow gold jewellery has a classic and timeless look to it, but at the same time you can easily add freshness to it and make it modern, with an interesting design or an unusual gemstone for instance.
Moreover, the rule that all jewellery you wear should be in the same colour of gold is long gone, so you don't have to worry about mixing different colours of gold.
At KLENOTA, we love diamond jewellery and look forward to every new trend that shows off this exceptional gemstone our customers in a different light. Necklaces decorated with several hanging diamonds perfectly accentuate a woman's feminine beauty. If you are drawn to imaginative, distinctive jewellery, choose diamonds in a unique marquise cut or in a bezel setting.
Longer-term trends: layering (not just of) rings and classic yellow gold
Layering. This word is repeated more and more often in the world of fashion and jewellery. Necklaces and chains, bracelets as well as rings can all be layered. You decide the rules - how many, what colours, lengths, widths... In 2023, layering rings will be especially in.