Wedding anniversaries have been celebrated since the days of the Holy Roman Empire, when husbands would place a silver wreath on their wives' head for a 25 year anniversary and a gold wreath to celebrate 50 years of marriage. Since then however, the way wedding anniversaries are celebrated has of course changed and these days, every couple has their own way of marking the occasion.
One of the most common anniversary gifts is undoubtedly jewellery. Little wonder – it is permanent, it doesn't fade like flowers in a vase and over time, many people develop a sentimental attachment to it. What's more, different anniversaries are associated with specific metals or gemstones, which can help to inspire you when choosing a gift. 
Not sure what to get your precious other half for your anniversary to remind both of you how much you mean to each other? We have several ideas for you.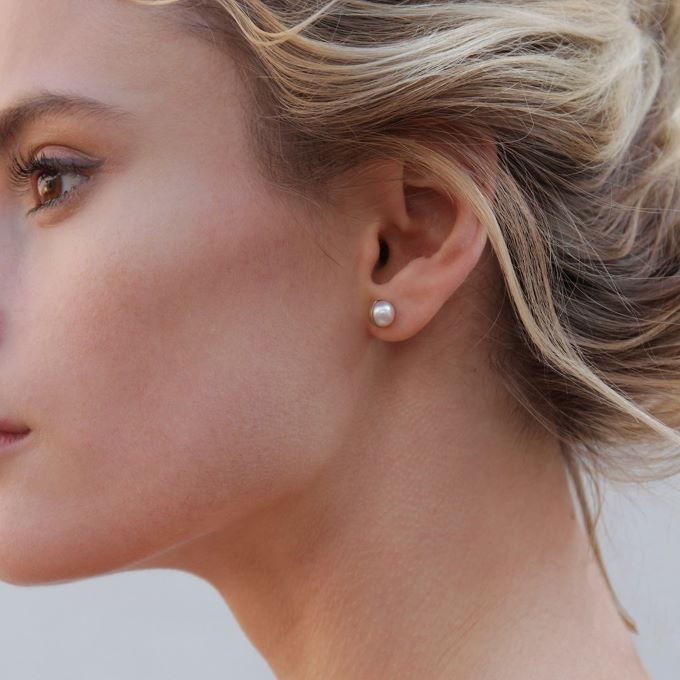 Have you heard of eternity rings?
The word 'eternity' means forever and in relationships, eternity rings are usually given after a couple has wed, for instance following the birth of a child or simply as a gift for an anniversary. The symbol of eternity is an infinite circle with no ends. In practice it is a ring which is set with diamonds or other gems over all or half of its circumference. The ring is a symbolic reaffirmation of the fact that the couple still wants to go into the future together no matter what it may bring.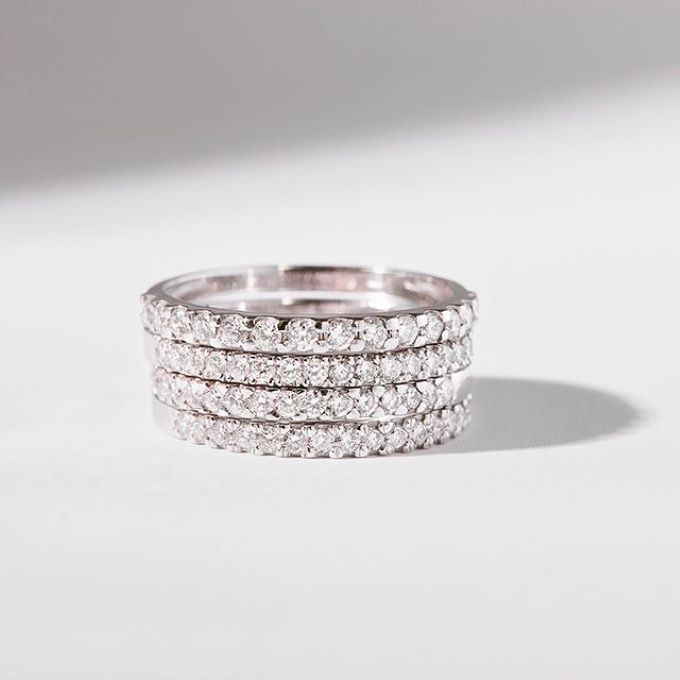 In the mood for love
Love is often associated with pink. If your wife likes this colour, there are several types of gemstones which you can choose from or alternatively, you could choose pink gold jewellery instead. But if you prefer lighter shades, you might be enchanted by the slightly pinkish gemstone morganite. 
If you happen to be celebrating your 5th anniversary, perhaps take a look at bracelets or necklaces set with tourmaline since this precious stone with a deep pink colour is associated with celebrating five years of marriage.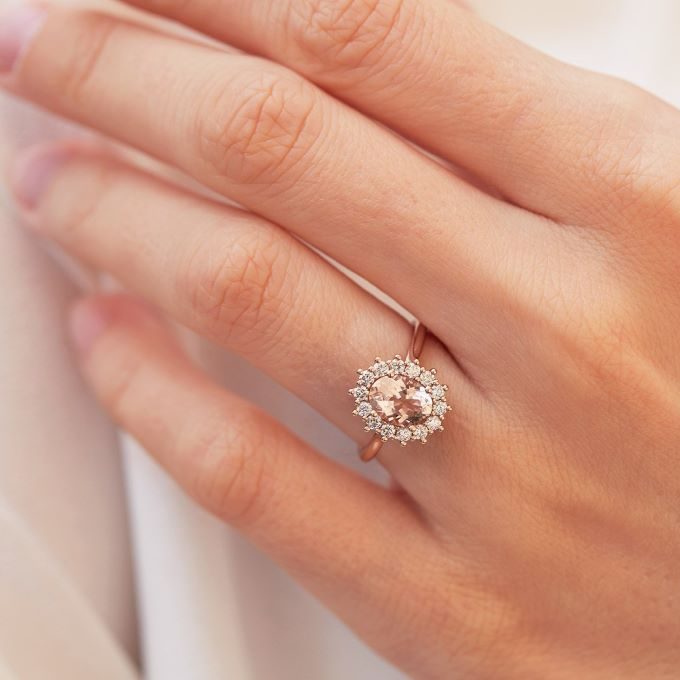 Treasures of the seas and rivers
The pure natural beauty of pearls enchants many a woman. It is suitable as a gift for a 1st or 3rd anniversary and the 30th wedding anniversary is even designated as a pearl anniversary. So when else but then would be the best time to choose pearl earrings or even an entire pearl set? And if you long for something more unusual, take a look at dark Tahitian pearls or the golden pearls of the South Pacific.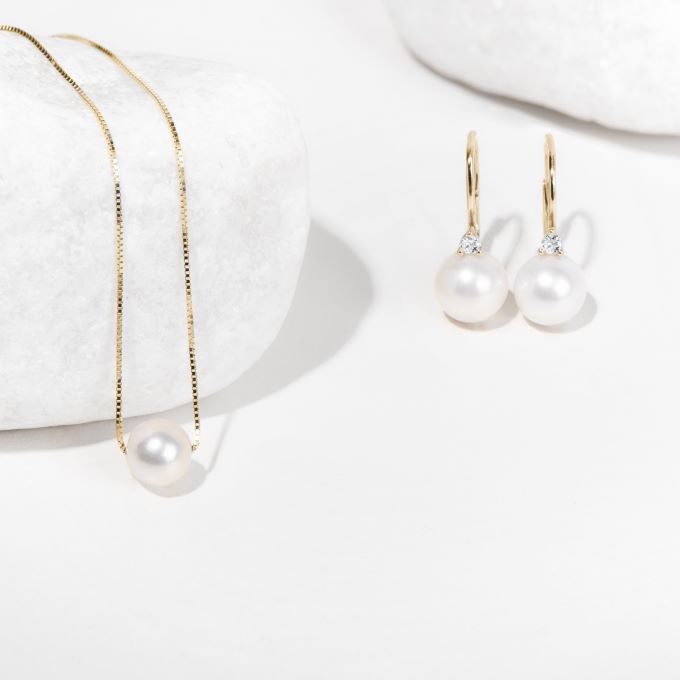 Eternal diamonds
Diamond jewellery is mostly associated with the 30th and specifically the 60th wedding anniversary, which is called a diamond wedding anniversary. But discreet diamond pieces are so versatile and popular with women that they suit virtually any occasion. One such example is diamond stud earrings. These are extremely durable, timeless and have as a result been a fixture in women's jewellery boxes for decades.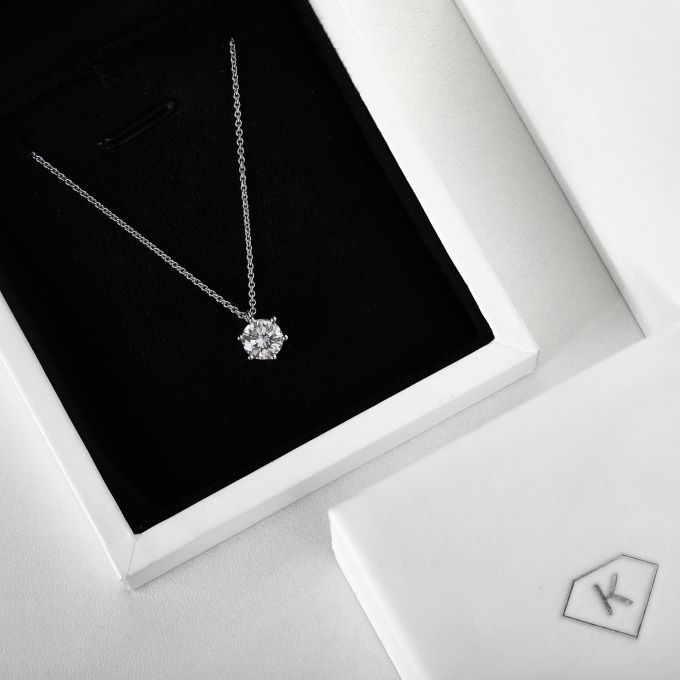 Green emeralds for lovers of nature
The emerald is another stone which has been associated with several wedding anniversaries in life. Tradition associates it with the 20th, 35th and especially 50th wedding anniversaries, the last of which is called an emerald wedding anniversary. With an emerald necklace or ring, you will delight any ladies who like distinctive, individual jewellery or those for whom the colour of emeralds reminds them of nature, which they wish to always have close to them.
So whether you are each preparing a big surprise for the other or you'll just be happy to kiss each other and go for a walk, the way you celebrate your anniversary should be the way you both want to remember the occasion and your wedding.
If you have launched into finding a gift, try to choose with sensitivity and keep in mind your better half's taste and wishes. We'll be happy if our tips will help you with this.