Jewellery has always been one of the most enduring gifts, serving as a reminder of the person who gave it for a long time to come. And perhaps this is exactly the type of memory that you'd like to gift to your own child or to another who is dear to you. For this reason, we've prepared some inspiration for you on how to choose the right kind of sparkling surprise.
We've thought of the practical aspects for you
Earrings are the most common pieces of jewellery that little girls receive. With earrings, it is doubly worth it to invest in quality and durable materials that do not cause allergies. You should also choose earrings with appropriate fastening, taking into account safety and the age of the child. When it comes to children's earrings, you'll most often come across latch back (or lever back fastenings) and fastenings at the front or alternatively stud earrings with a screw back fastening. To make your search easier, here is a selection of earrings for babies which are suitable for even the littlest ones.
You won't go wrong with children's necklaces either. The advantage of these is that they won't get tangled in the hair of your little princess. There is a risk however that they may break during free play or tree climbing. So while they are young at least, perhaps it would be best to keep the necklaces just for special occasions.
And what exactly does the right gift for a little fairy or rascal look like?
Favourite classics
Hearts are undoubtedly one of the timeless shapes in children's jewellery. You will find them as either stud or pendant earrings and as actual pendants themselves, so you could delight your little girl and buy her the whole set.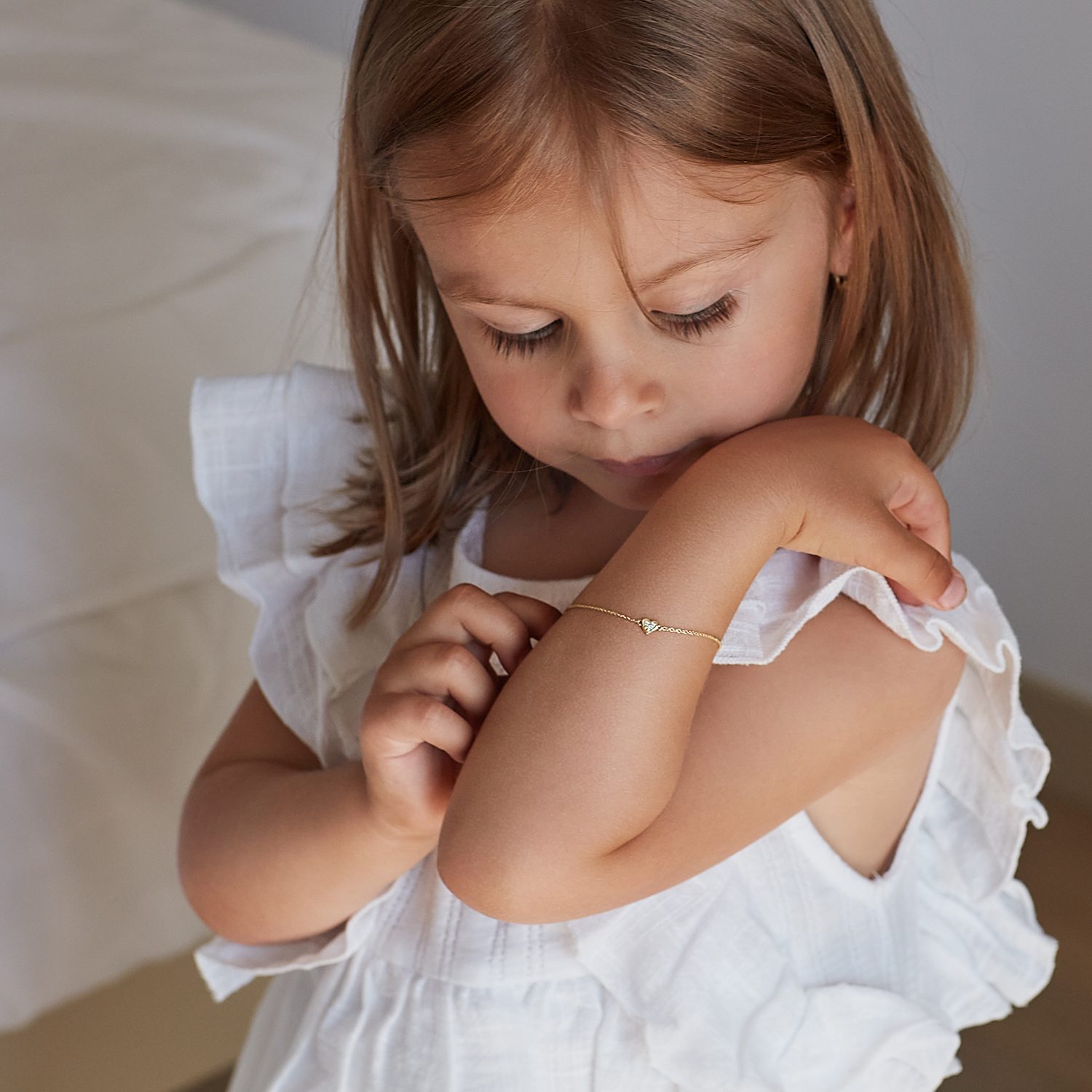 Outer space themes
Moons and stars might appear almost mystical when worn in little ears. When they are also complemented by a tiny diamond, they gain a brilliant sparkle. Such beautiful, otherworldly earrings will be the little girl's companion for many years to come without ever losing any of their charm.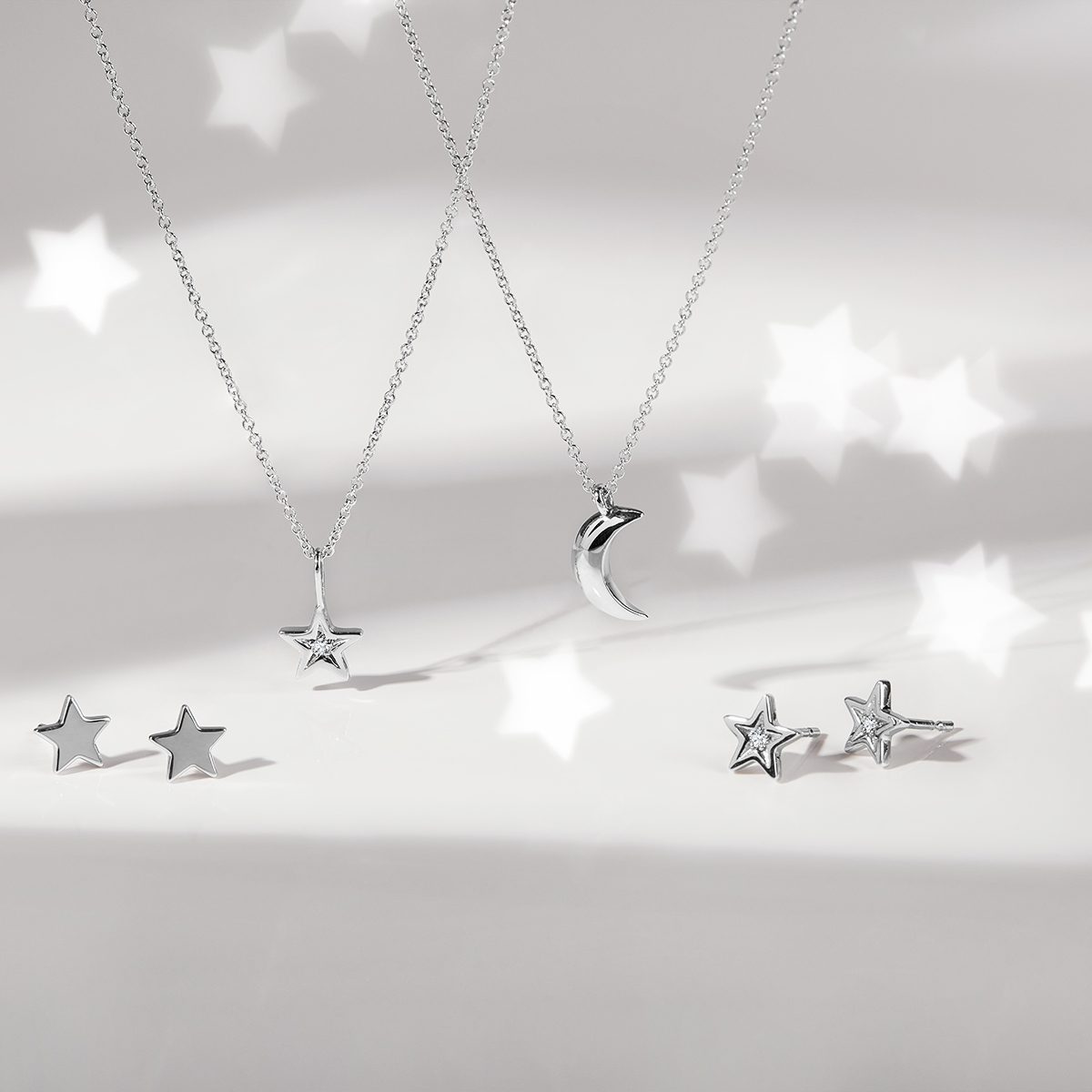 Cute by nature
You might also find inspiration in our Yetel author's collection, which features playful motifs of shamrocks. These pieces are just made to be gifts for a daughter or granddaughter. The precision and attention to detail will certainly continue to delight her even after many years.
Children sometimes don't fully realise the significance of what such a gift of jewellery means. However, a gift of jewellery may make this meaning for them all the more important in the future. If you want to hit the mark, consider also the personality of the child. Exuberant and ever cheerful children would, for instance, suit flowers while the thoughtful, contemplative ones might appreciate moon shaped earrings. Happy choosing!