The most romantic day of the year and the holiday of all lovers presents a great opportunity to show someone how much we love them. And a Valentine's Day gift in the form of jewellery is perfect for this. Unlike flowers or chocolate, it has a much longer shelf life, and if we choose correctly, it can speak volumes on our behalf. With that in mind, here are our suggestions for jewellery that is full of the symbols of love and that will at the same time thoroughly complement the style of the person receiving it.
Pink - the colour of love and femininity
When it comes to romance, the choice of colour is obvious. In terms of metal, the first option that comes to mind is rose gold. It combines the qualities of classic yellow gold with a touch of uniqueness. It's not only stylish but also attractive and it looks beautiful when combined with diamonds and other colour gemstones. We also recommend combining rose gold with pearls.
If you prefer more neutral colours of gold, you could instead head in the direction of choosing a pink gemstone. The combination of white gold with a pink stone in particular looks very feminine and delicate. There are several options when it comes to these and each has something to offer. Women with a romantic soul will be delighted with a light coloured morganite but if your darling one prefers more distinctive stones, then you'll find the ideal Valentine's gift among jewellery with rubellites and tourmalines. Or surprise her with a luxurious sapphire in an unusual colour.
A heart from the heart
Like the tradition of Valentine's Day, the history of the heart as a symbol of love goes back thousands of years and it is jewellery with a heart theme that is one of the biggest Valentine's Day bestsellers. A necklace with a heart suits the best as a romantic gift since it is the one that the lady will wear closest to her heart. A heart-shaped pendant can be made just of gold, decorated with one or more diamonds, or it can be a heart-shaped gemstone which dangles from a gold chain. If the idea of a heart seems a little ordinary to you, then take a look at our own Open Heart collection which is full of fresh, original designs.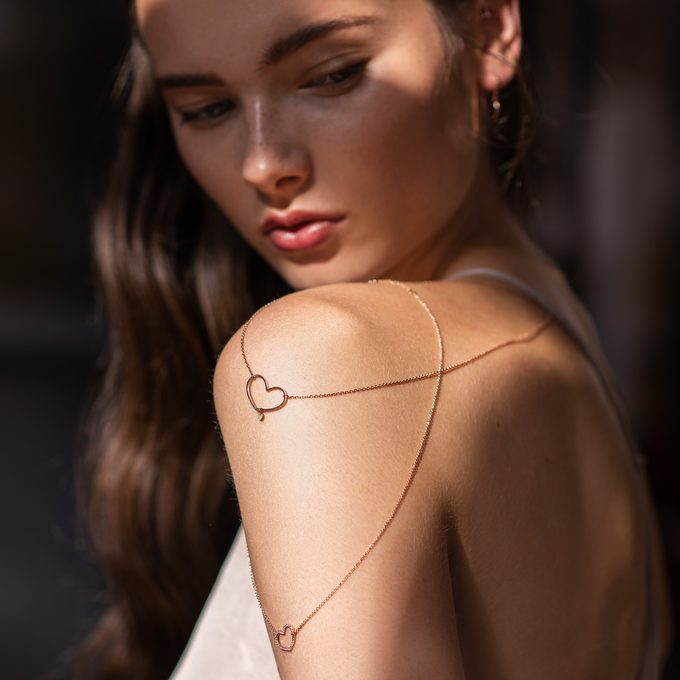 There is also something really special among our Valentine's Day picks this year: we've created a limited edition tourmaline heart-shaped ring. The central gemstone in the ring is quite distinctive and you don't often see stones this big in this cut. The luxurious look of the ring is then accentuated by small white diamonds. We can make it for you in white, rose and yellow gold. 
Even a minimalist piece of jewellery says a lot
Anyone who loves minimalism and understated accessories would agree that less is more. Minimalist jewellery suits both formal and casual styles. As such, the lady can wear it every day and have a constant reminder of your love to look at. Moreover, a minimalist gift will easily coordinate with her favourite jewellery.
Some of the most popular minimalist accessories include delicate chain bracelets, stud earrings and gold hoops. Every woman is unique but some jewellery really suits everyone.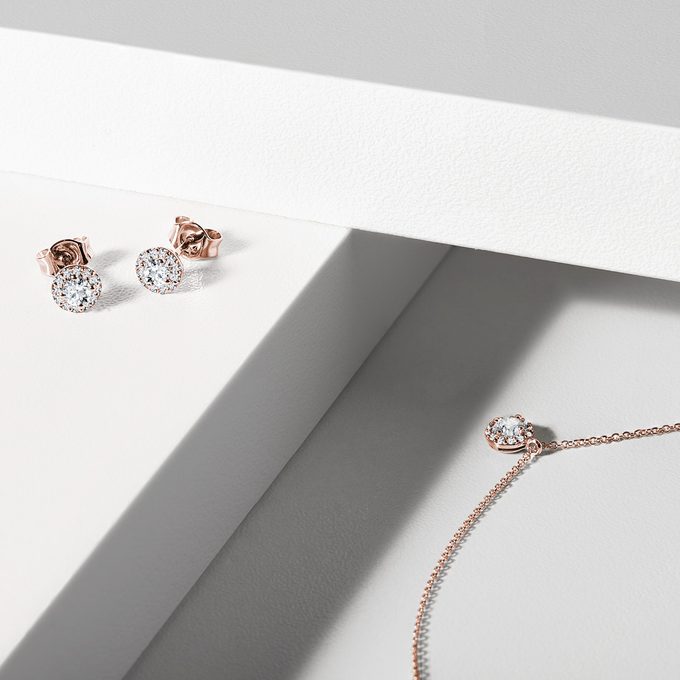 A Valentine's engagement
Valentine's Day lends itself as the perfect occasion to propose on. A diamond engagement ring is still the clear no.1 choice but other, lesser-known gemstones such as rare pink diamonds, aquamarines or the already mentioned morganites have increasingly started coming into their own.
We hope our suggestions will help you find the right gift for the occasion and we wish you a wonderful Valentine's Day!