The moment you decide to take that big step and ask for your precious half's hand in marriage, another difficult task arrives - choosing the perfect engagement ring for her. Every woman has different tastes and priorities, so each woman's idea of ​​a perfect ring will also be different. However, we're certain that keeping a cool head will pay off and that going step by step, you will arrive at the right ring. By doing this, the result will not only be the sought after "yes", but also endless happiness of the future bride from the jewel that you put on her finger.
A surprise or a safe bet?
Before you start deciding on a ring, answer this crucial question for yourself - do you want to choose your girlfriend's ring yourself or would you prefer to go shopping with her? Some men launch into the whole selection process with great enthusiasm and then surprise their beloved. But some girlfriends are happier when they can choose the ring for themselves. Think about what will be nicer for the two of you. If you don't want to deprive your sweetheart of a surprise but you're hesitant, try taking into your confidence a female friend who will no doubt be happy to help you.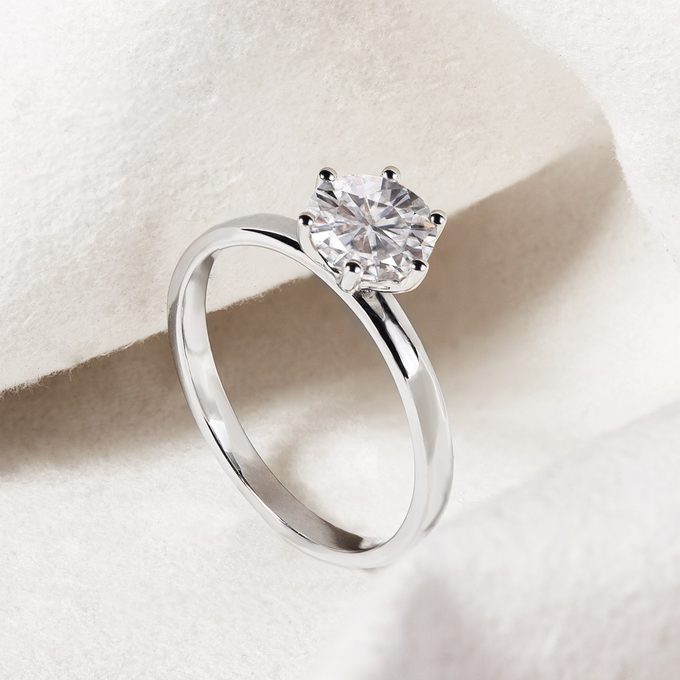 Allow enough time
To someone not familiar with the details, it might seem like all you have to do is to go out and buy the ring a couple of days before the proposal. However if you allow enough time to choose a ring, you won't get caught out for example by the ring being unavailable in the size you need or by you not being able to decide between several options. An ideal length of time is about 3 months in advance – this is enough for any final decision to "mature" in your head or even for an original engagement ring to be produced according to your wishes.
Set a budget
How much an engagement ring should cost is a relatively burning question. Many were originally obsessed with the marketing claim that the value of the ring should equal to around two to three times the man's pays. However, you do not need to strictly adhere to this artificial rule.
Keep in mind that this ring is usually worn by women for their entire lives, so it should be made of quality materials and this is also the reason why gold engagement rings and diamonds are the most popular. We therefore recommend that you take a look at the price range of quality pieces. Then consider how much you can afford to invest and get the best that you can afford.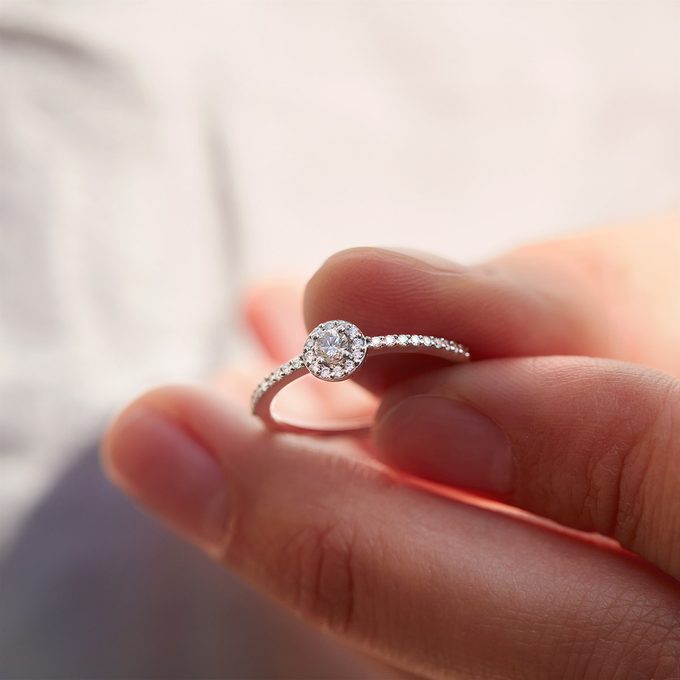 Decide on the style
Getting the style right is quite the feat, especially when the choice is so wide. Doing a bit of research in your partner's jewellery box could give you some clues. Does her collection have simple, universal jewellery in it? Or does it look like she prefers extravagance or perhaps she likes a lot of sparkle and shine?
An absolute classic is an engagement ring with a diamond, also known as the solitaire. It will please both supporters of the traditional as well as lovers of modern pieces, because there are trully a lot of different designs to choose from. Admirers of times past might appreciate the vintage style which inspires some of these rings while halo rings with a central gemstone encircled by smaller diamonds will appeal to those who like distinctive jewellery.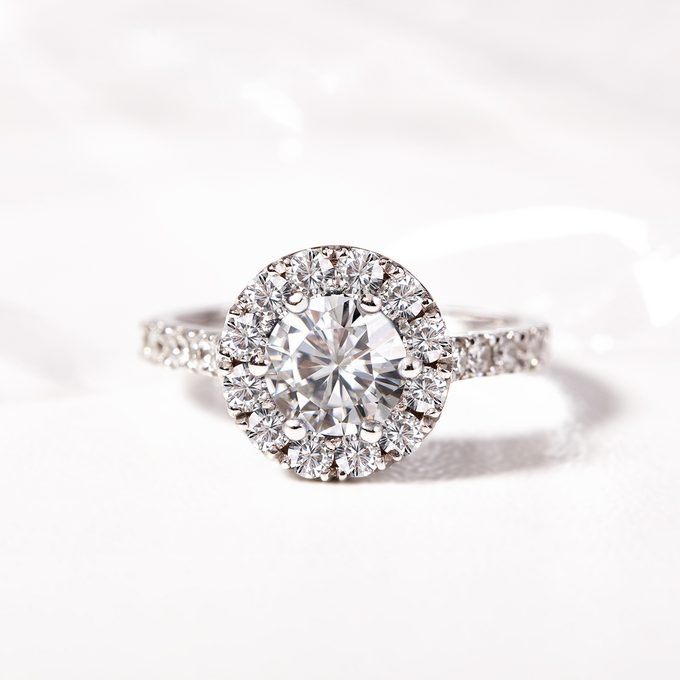 Choose a metal
When it comes to choosing the metal, its toughness is crucial, and as we have already mentioned, the most popular metal is gold. In addition to traditional yellow gold, an engagement ring made of white gold also looks great, while the big romantics among ladies long for modern rose gold.
Platinum is extremely tough and it is also the least likely to cause an allergic reaction.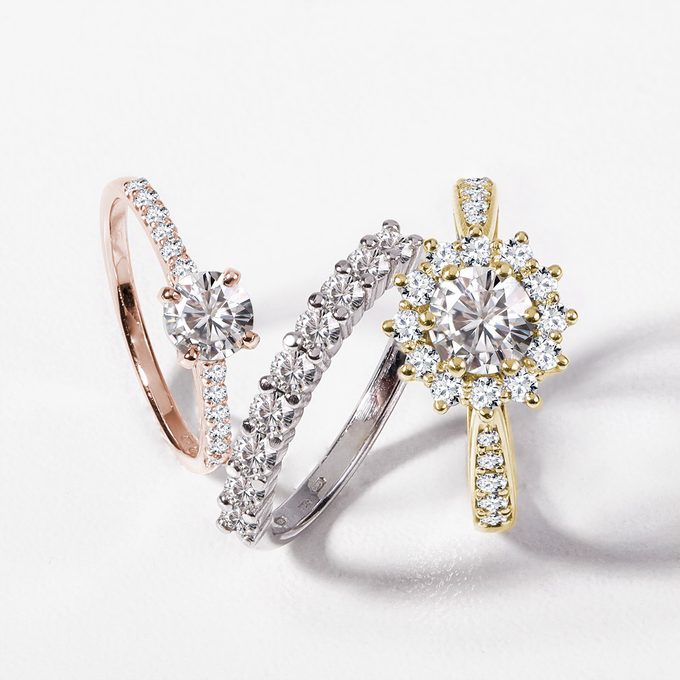 Select a stone
Engagement rings with diamonds are the most typical choice, but colourful gems will bring a welcome originality. If you know that your better half has a weakness for a particular gemstone, then that one might just be the right choice. At the same time, you should focus on the shape of the stone and the type of setting. We most often see round or oval shapes, but a heart shape could also be attractive. The usual gemstone setting uses prongs, but a bezel setting where there is a metal edge around the stone that protects it, is also very practical.
Find out the size of the ring
When your loved one doesn't know about the engagement ring, estimating the right size is quite possibly the most difficult aspect of the choice. There are a lot of tricks to help with that. You could try to measure one of her other rings when she is not around, or try to ask her inconspicuously, or get the help of a married or engaged friend, whose ring your beloved "just happens to try on" while they chat about a cleverly chosen topic.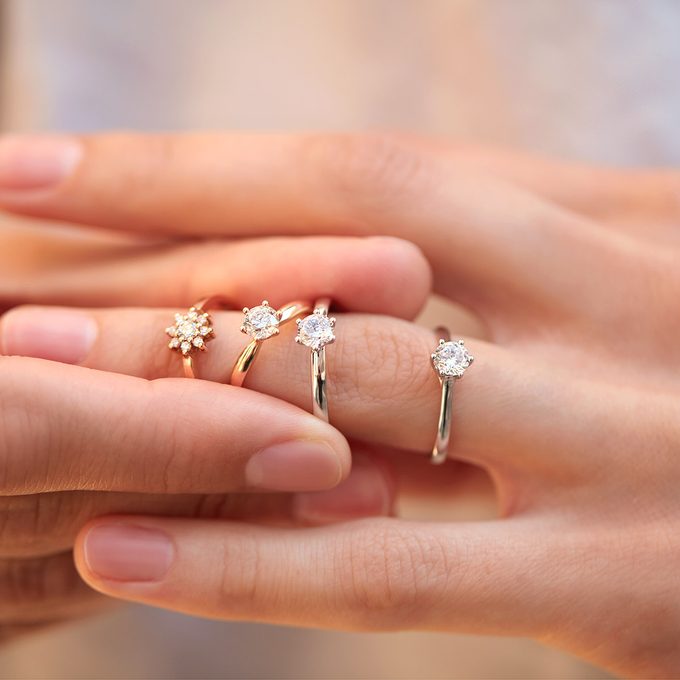 Try engraving
To end with, we have a suggestion for you. Though engraving is more the domain of wedding rings, even on an engagement ring a personal message from the heart would not displease. We will leave the message up to your imagination.
For many men, choosing an engagement ring is a real puzzle, but we believe that with our advice, the process will be much easier. And whatever amount of energy you put into the selection, you certainly won't regret it once you hear that magic word from her lips. Good luck!